At our Hoquiam veterinary clinic our experienced vets offer vision care and the diagnosis and surgical treatment of eye and eyelid disorders for cats and dogs.
What are ocular procedures for pets?
Some of the most common veterinary ocular procedures our vets at Raintree Veterinary Center perform include cataract surgery, entropion surgery, ectropion surgery, eyelid tumor removal, cherry eye surgery, and exenteration of the orbit.
We are fully equipped for ophthalmic examinations, diagnostics and a range of ophthalmic surgical procedures to help keep your dog or cat seeing clearly.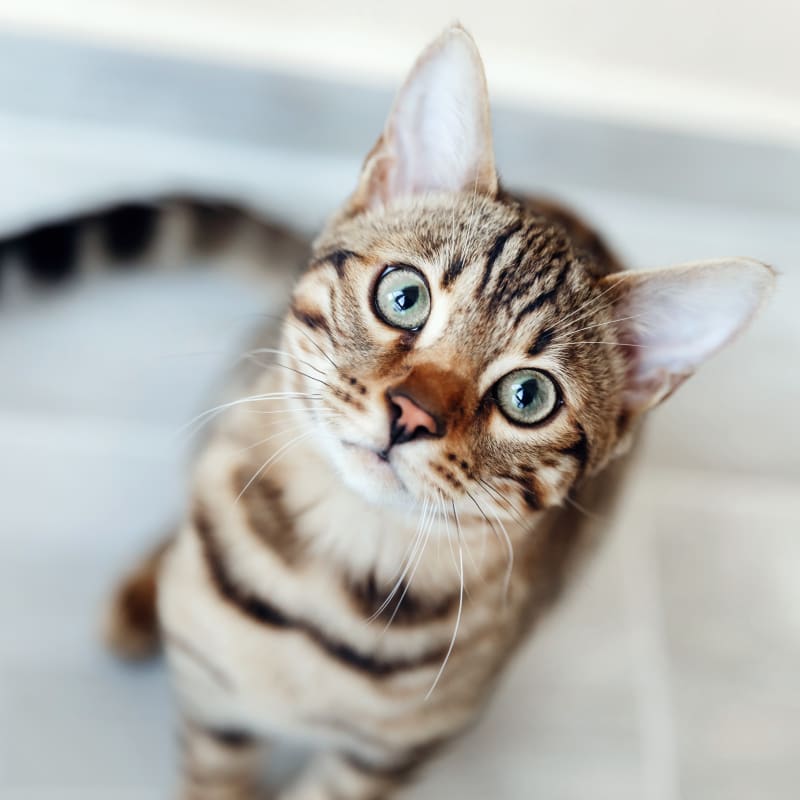 Symptoms of Eye Problems in Pets
Our experienced team of veterinarians are able to diagnose and treat the following eye symptoms in dogs and cats:
Pain
Redness
Increased Tear Production
Visible Third Eyelid
Corneal Cloudiness
Dilated Pupils
Obviously Enlarged Eye
Common Eye Problems in Pets
Some of the most common eye problems our vets at Raintree Veterinary Center in Hoquiam treat include:
Cataracts
Scratches
Abrasions
Drainage
Corneal Ulcers
Infections
Vision Loss